March 14th, the 50th anniversary of the death of Hossein Fallah Noshirvani, R.I.P, founder of BNUT - Babol Noshirvani University of Technology.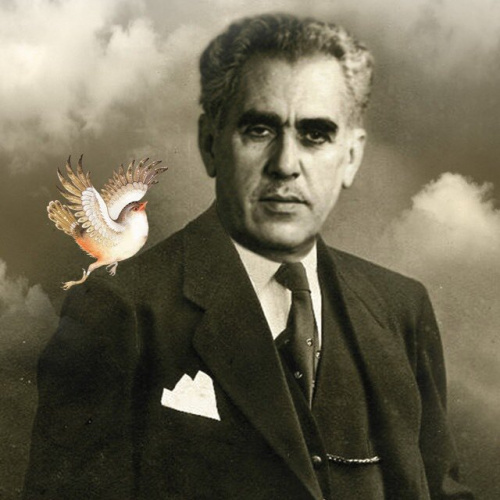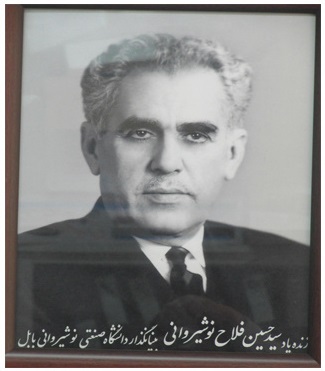 The great scholar, pious man, and philanthropist, the late Seyyed Hossein Fallah Noshirvani, son of Seyyed Ahmad, was born in 1902 (1281 Solar Hijri) in the village of Noshirvankola in Babol.
On the advice of his maternal grandfather, the late Seyyed Agha Noshirvani, he went to Sharafat and Ahmadi schools in Barforushdeh (meaning Market town and Barforush afterward, present-day Babol) to continue his education and studied in these schools for eight years. The late Noshirvani left for Mashhad after a while to find a suitable job and after a while, he went to Tehran and worked in the business house of 'Hakimzadeh Yazdi' and thereafter his merit, skills, high-level Literacy, and information, on the one hand, and decency, religion, and trustworthiness, on the other, influenced the late Hakimzadeh and other employees of his company, so after a while, he was promoted to the internal management of the company.
The late Seyyed Hossein Fallah had close economic cooperation with the late Hakimzadeh for about 17 years, during which time Hakimzadeh's family was so fascinated by his morals, purity, and honor, and treated him as sincerely and lovingly as if he were one of their family members. This great Generous man, after a while, independently engaged in economic activity and work in the Iranian iron trade market, so much so that doing business did not prevent the thoughts, ideas, and ideas of the late Noshirvani from deviating from the people who rose among them.
The most valuable relic of the late Noshirvani was the establishment of the Noshivani institute of technology (NIT) on a land of about 17 hectares in Babol, Mazandaran Province in the north of Iran, 20 km south of the Caspian Sea, which left everyone in sincerity and donated a "garlic plant" to the Ministry of Science. Although unfortunately, this great man couldn't make it, the building, which began in 1970 (1348 Solar Hijri), was inaugurated in 1974 (1352 Solar Hijri) and accepted students in the fields of electrical engineering, civil engineering, and mechanics. The name of Noshirvani Industrial College has been modeled on the late Noshirvani himself and the name of Tehran Polytechnique Industrial College. Since the beginning of April 2008 (1387 Solar Hijri), this worthwhile monument continues its scientific-research services under the name of Babol Noshirvani University of Technology(BNUT) as an independent university and currently has more than six thousand students in six faculties of electrical and computer engineering, civil engineering, mechanical engineering, materials and industrial engineering, chemical engineering, and Basic Sciences with the presence of 150 faculty members.
He passed away on March 14, 1972 (23 Esfand 1350 Solar Hijri) and was buried in the courtyard of the mosque in the village of Noshirvankola, Babol, Mazandaran where he was born. R.I.P
#BNUT #NIT The late #HosseinFallahNoshirvani