Our History
Our History
The Babol Noshirvani University of Technology, sometimes also referred to as Noshirvani Institute of Technology or NIT, is a public research university and institute of technology located in Babol, Mazandaran Province in the north of Iran. The school was founded in 1970 by the Iranian philanthropist, Seyed Hossein Fallah Noshirvani.
Seyed Hossein Fallah Noshirvani (1902-1972)
During the early years, the complex served primarily as a training center for technical instructors who would teach at community colleges in fields related to engineering. After the Iranian Revolution in 1979, the school merged with the University of Mazandaran (UMZ) to become a College of Engineering and changed its curriculum to offer undergraduate and graduate degree programs in engineering. In 2005, following public demand and supported by donations from people of Babol, the institution started a process of independence from UMZ, during which it was temporarily referred to as "Noshirvani Technical and Education Complex". Since March 2008, BNUT has been an independent public university under the Iranian Ministry of Science, Research, and Technology. 
BNUT Main Campus
Today, BNUT is home to nearly 200 faculty members and 6000 undergraduate and graduate students, and is organized into six following faculties, all of which emphasize on science and technology:
·Basic Science
·Chemical Engineering
·Civil Engineering
·Electrical and Computer Engineering
·Materials and Industrial Engineering
·Mechanical Engineering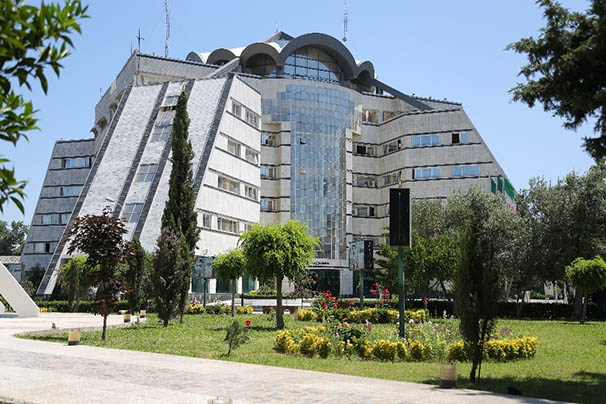 University Main Building
These faculties are subdivided into 24 educational departments and offer undergraduate, master's, and PhD degree programs. The university is also the base for several interdisciplinary research centers that are among the top in the country, which focus on nanotechnology, fuel cells, renewable energy, sea-based energy, high-voltage substations, intelligent systems, and metal forming.
BNUT is an influential center for academic research in Iran, due to which it has been consistently ranked among the top schools in the country. BNUT is currently ranked 1st among all Iranian universities according to Times Higher Education (THE) World University Rankings. THE has also ranked BNUT between 351st and 400th among world universities, 55th among the world's young universities, as well as 37th among Asian universities.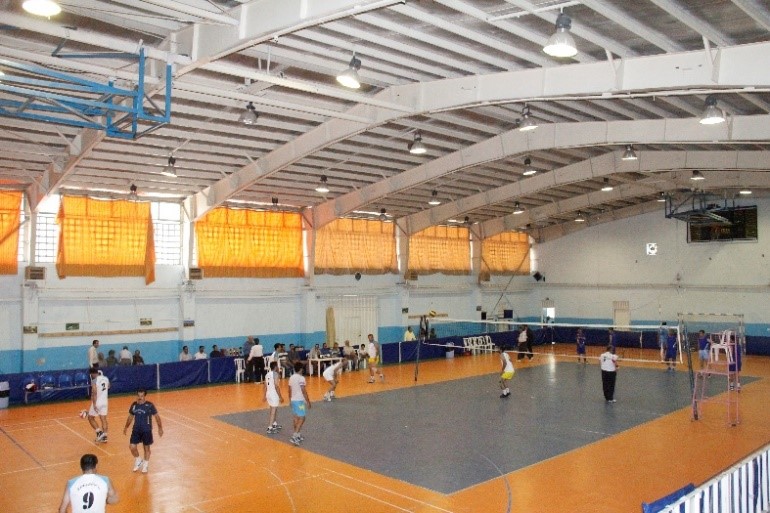 BNUT Sports Center
Most of BNUT is located on an 11-hectare campus located in the north of Babol, approximately 20 km south of the Caspian Sea. The BNUT main camps houses the University Main Building as well as the classrooms, most of BNUT's 100 research laboratories, the Noshirvani Convention Center, the central library, dining hall, Sports Center, and the University Mosque.